08-04-2020 
Agenda 2030: Reporting Progress and Social Justice from Global South to the North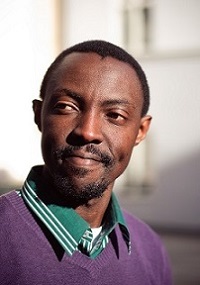 This year,
Radio Robin Hood
is going to investigate and report on all 17 sustainable development goals within 7 radio shows. The aim of the project is to change people's ways of thinking about global issues such as climate change, gender equality and migration, and to strengthen cooperation between actors working on global issues and development.
Investigation and reporting will cover 3 countries in the Global South (Mali, Kenya and Tanzania) and Finland as a supporter of sustainable development goals and champion of gender and climate change as well as receiver of worldwide immigrants.
The project will raise awareness of the UN's Sustainable Development Goals and its purposes, as well as encourage concerned groups to act towards supporting activities and initiatives that promote social justice and progress.
All the programmes can be listened anywhere through
Radio Robin Hood
website, where the audience can find the project description and short descriptions of each programme in both Finnish and English. Also these radio programs will be shared with our radio partners i.e.
Radio Moreeni
in Tampere and
Lähiradio in Helsinki
.
The radio programmes will be made by journalist
Thierry Francis Mbabane
and translated into Finnish by translator
Annukka Kolehmainen
. All technical responsibilities will be in charge of
Marko Äijälä
. The seminar will be organised by our partner
Viestintä ja Kehitys Säätiö (VIKES)
.
The duration of the project is 11 months and it has been supported by
FINGO
through
FRAME, VOICE, REPORT
fund

"Tämä asiakirja/sivu on tuotettu Euroopan unionin rahoitustuella. Tämän asiakirjan/sivun sisällöstä vastaa tuensaaja, eikä sen voida missään olosuhteissa katsoa heijastavan Euroopan unionin kantaa"