02-10-2023 
Agenda 2030: Reporting Progress and Social Justice from Global South to the North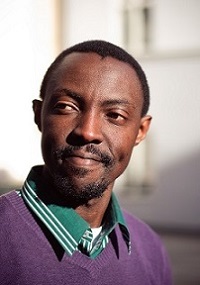 This year,
Radio Robin Hood
is going to investigate and report on all 17 sustainable development goals within 7 radio shows. The aim of the project is to change people's ways of thinking about global issues such as climate change, gender equality and migration, and to strengthen cooperation between actors working on global issues and development.
Investigation and reporting will cover 3 countries in the Global South (Mali, Rwanda and South Africa) and Finland as a supporter of sustainable development goals and champion of gender and climate change as well as receiver of worldwide immigrants.
The project will raise awareness of the UN's Sustainable Development Goals and its purposes, as well as encourage concerned groups to act towards supporting activities and initiatives that promote social justice and progress.
All the programmes can be listened anywhere through
Radio Robin Hood
website, where the audience can find the project description and short descriptions of each programme in both Finnish and English. Also these radio programs will be shared with our radio partners i.e.
Radio Moreeni
in Tampere and
Lähiradio in Helsinki
.
The radio programmes will be made by journalist
Thierry Francis Mbabane
and translated into Finnish by translator
Annukka Kolehmainen
. All technical responsibilities will be in charge of
Marko Äijälä
. The seminar will be organised by our partner
Viestintä ja Kehitys Säätiö (VIKES)
.
Monday 20.00, Tuesday 16.00, Thursday 11.00
The duration of the project is 11 months and it has been supported by
FINGO
through
FRAME, VOICE, REPORT
fund

"Tämä asiakirja/sivu on tuotettu Euroopan unionin rahoitustuella. Tämän asiakirjan/sivun sisällöstä vastaa tuensaaja, eikä sen voida missään olosuhteissa katsoa heijastavan Euroopan unionin kantaa"
____________________________________________________________________________________
Sustainable energy opens opportunities to rural areas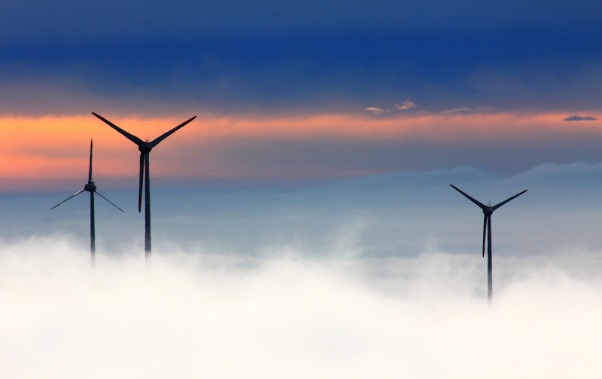 (Image by Oimheidi from pixabay)
When
Ibrahim Togola
talks about his dreams to make available renewable energy in the Sahel of Sahara, it sounds feasible and quick to accomplish. But the progress has happened at a snail's pace. Especially due to the realities of the environment in Mali.
In this show, we discuss renewable energy as a key factor in rural development in southern Mali, where internal and external migration is important. It is also an opportunity to notice civic engagement about different energy solutions in the local communities with support from international actors.
Our guests are
Ibrahim Togola
, Malian Electrical Engineer and Economist, and
Hanna Matinpuro
, director of The Siemenpuu Foundation.
Journalist:
Thierry Francis Mbabane
____________________________________________________________________________________
The positive impact of immigrants in Finland
(Mustafa Abdulameer on the picture at Startup Refugees' office (picture: Thierry Francis Mbabane)
According to the Migration Institute of Finland, in the 21st century, on average 26,000 people have moved to Finland annually and a clear majority of those people have been foreigners. Integration and employment for the newcomers have raised many questions. But one interesting initiative is the StartUp Refugees. It is an innovation that combines talented people and smart businesses, that started in 2015. Through it, many immigrants got jobs and started interesting businesses in Finland.
Our guests are
Bahaulddin Rawi
an entrepreneur in the fashion business and
Mustafa Abdulameer
head of the business program in StartUp Refugees.
Journalist:
Thierry Francis Mbabane
____________________________________________________________________________________
Interconnectivity of SDGs and their impact in our lives here in Finland
(Kirsi Koivuporras (left), Kira Heikelä (Central) and Katja Hintikainen (right) during a seminar at Radio Robin Hood (picture: Thierry Francis Mbabane)
Last winter is a good example of how climate change is happening, and our guests in this show are worried that Finland is not doing enough to protect the environment, for example. But on the other hand, they are cheering the work of the current government, which tries to introduce a new approach to gender equality by including it in the whole foreign policy.
This show gives a general understanding of the situation of Sustainable Development Goals implementation in Finland.
Our host in this show is
Kirsi Koivuporras
from
VIKES
and she will be discussing with
Kira Heikelä
, chairperson,
Turun YK-yhdistys
and
Katja Hintikainen
,
Plan International Finland
.
Journalist:
Thierry Francis Mbabane
____________________________________________________________________________________
Enhance sustainable development goals through cooperating with NGOs in the sought globe
(Markku Liukkonen during a seminar at Radio Robin Hood, picture: Thierry Francis Mbabane)
How Finnish civil society is contributing to Sustainable Development Goals implementation in other countries through development cooperation? In this show, our panelist believes that cooperation between civil society organizations in the global north and south must be based on the needs from the grassroots level and community-based activities. Their role is not only to support but also to create opportunities for advocacy and influencing decision making. Sustainable Development Goals are concrete tools for different organizations to use.
Our host in this show is
Kirsi Koivuporras
from VIKES and she will be discussing with
Markku Liukkonen
also from VIKES. We will hear also comments from
Seblewongel Tariku
a student of journalism in Haaga Helia University of Applied Science and
Heidi Wirkkala
from UN Women Turunmaa branch.
Journalist:
Thierry Francis Mbabane
____________________________________________________________________________________
Umugoroba w'ababyeyi: An evening gathering to resolve domestic matters within communities in Rwanda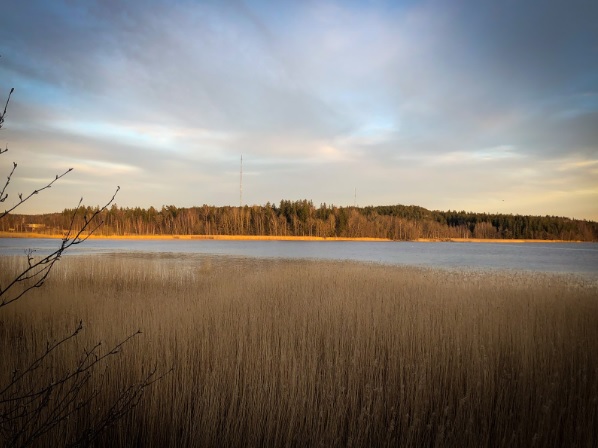 (picture: Thierry Francis Mbabane)
In Rwanda, members of the community are meeting in an evening gathering known as Village Roundtable Program (umugoroba w'ababyeyi in Kinyarwanda) to tackle and deal with certain issues accordingly. Initially it was an agenda that brought together women to discuss matters concerning their relationship with their husband, but the approach has now changed as men have been encouraged to attend them and participate in addressing problems facing their families.
Our journalist in Kigali,
Gakuba Felix
, has discussed with ordinary citizens,
Ntaganda Abdul
and
Mutoniwase Denise
to find out more about Village Roundtable Program. Why is it important to the communities and what kind of problems the program is facing? What are the recommendations that citizens are giving to the Rwandese government in order to improve the practice?
He also talked to
Umurerwa Ninette
, the national executive secretary of HAGURUKA - a Rwandan non-governmental organization, which acts to empower women to access their rights and to improve access to justice across the country, to find out what is her views about Village Roundtable Program vis à vis HAGURUKA actions.
Journalist:
Thierry Francis Mbabane
Music: "Birangwa" by
Teta Diana
(IWANYU album -iTunes, Spotify, Amazon), "Urukundo Ruganze" by
Clarisse Karasira
.
____________________________________________________________________________________
Gender equality is not actively kept on the agenda in the midst of the corona epidemic
(Cape Town, South Africa - 06 May 2020: South African woman carrying baby on back, wearing face mask during Covid 19 corona Virus Pandemic, trying to survive poverty and the virus. (picture: Chadolfski / Shutterstock))
When resources are scarce, women's health comes last. The more women have to stretch a small amount of money for a longer period of time, the greater the health costs – mental and physical – of the lockdown.
In this episode, our journalist
Hanne Mari Tarvonen
, currently based in South Africa, has discussed with different persons to understand how the current pandemic period is affecting women's daily activities in Africa.
She talked to 40- year old Zimbabwean
Janet Mataure
and for 33-year old Malawian
Bernadette Banda
.
Mataure lives in Harare and works for a household as a nanny and housekeeper five days a week. Banda lives in Johannesburg and has been working as a domestic worker 4 days a week. The pandemic and the following lockdowns with their restrictions seized work for both of the women and they are barely surviving from basic living costs.
She also interviewed Lenore Manderson, distinguished Professor of Medical Anthropology and Public Health at the University of Witwatersrand in Johannesburg, who shared her expertise in gender equality issues, taking into consideration the current situation in the southern part of Africa.
Journalist:
Thierry Francis Mbabane
____________________________________________________________________________________
Umuganda: Rwandan citizens call for reanalyzing and rethinking of the community works for better progress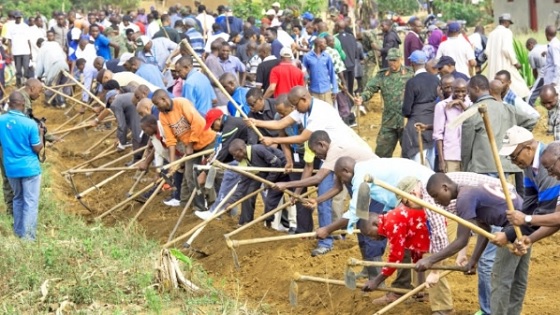 (During the army week, Umuganda has contributed to a good relationship between the army and the population (picture: The New Times - Rwanda))
Rwanda, a landlocked country situated in the heart of Africa has endured a lot of challenges that mostly caused the 1994 genocide against the tusti . During the post-genocide, the government of Rwanda had to devise strategies that would help address issues in various spheres of life. Today, community work known as Umuganda in Kinyarwanda is an initiative that the government has used to find out solutions to many issues.
In Kigal our journalist,
Felix Gakuba
, has discussed with locals about the impact of community work (Umuganda), related challenges, and recommendations that citizens intend to give to their government.
Journalist:
Thierry Francis Mbabane
Music: "Twitabire Umuganda" by
Munyakazi Deo
, "None n'ejo" by
Diane Teta